I definitely did not start out on a Raw Food diet.
Like many in the western world I grew up with caring parents, who raised me on a pretty standard diet, meaning at least one meal every day was based around meat, occasionally fish, but most often Lamb, Beef or Chicken.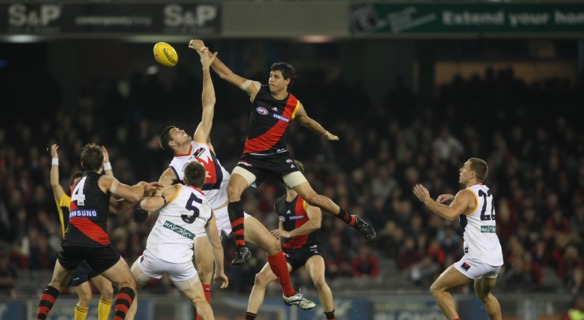 Being Australian, my early life was active, revolving around sports, winters filled with football, summers filled with Cricket and athletics. Summer also meant innumerable meals around the barbeque featuring the usual Aussie sausages, steaks of all descriptions, lamb chops, veal chops, pork chops, pork spare ribs, you name it all marinated of course, and for variety plenty of chicken, or occasionally whole rainbow trout, or salmon.
With no intent at all, my parents had conditioned me to understand that great tasting food came from the three underlying staples of Western cooking, fat (preferably animal), salt and sugar (disguised in all of its forms).
A Family Tradition
Looking back at my paternal family, it is evident that this was a diet handed down from generation to generation. It was also a diet that came at a significant, yet mostly unconnected price tag.
My paternal grandfather walked to the front garden one morning, and died there of a massive Heart attack, age 54
Fifteen years later, my father, at the age of 46, suffered a major heart attack whilst tending his back garden. Fortunately communication, transportation and acute medical care had improved dramatically in those 15 years. My father lived, underwent a quadruple bypass at age 49, but was forced to retire by 55.
One paternal uncle died without warning, you guessed it, of a heart attack in his late 50's, whist the other suffered a massive stroke which took away his quality of life for his remaining years.
It would not take a great statistician to recognise a pattern, but, like most people I simply went on my way, eating as I had "learned" to eat, enjoying a barbeque and a beer, making absolutely no connection between eating habits and a rapidly approaching freight train.
Obviously, that train has not yet hit or I would not be writing this, and as my age is very soon to have a 6 in front of it, I might just have managed to alter the course of family history, but I can take little credit for that.
Good fortune, not Good management
My only health issue to date came in my forties, when severe and continued abdominal pain turned out to be gallstones, something my traditional GP was very keen to fix with a quick flick of a surgeon's scalpel. Luckily a second opinion from a doctor with a far broader understanding explained the role of the gall bladder, and the increased risk of heart disease that would follow.
Needless to say we sort alternatives.
After enduring a few extra weeks of discomfort, drinking a good deal of rather offensive liquid tonic, along with a great deal of Lemon juice and water, I had a healthy Liver and a healthy Gallbladder, drug intake zero, surgery zero, and hospital time zero.
So lesson learned right, wrong.
Like so many men I was totally Non-Conscious when it came to food.
My education started 5 years later.
My wife, Lucy, who founded the Raw Food Institute of Australia, was diagnosed with MS.
Only too aware that medical science had no cures for, and little effective support in treating this complex degenerative condition, Lucy set about searching for and investigating alternative methods which might make a difference.
As her health continued to deteriorate , Lucy's search widened, and her understanding of the power of Nutrition grew.
Finally a few days spent with Don Tolman provided a starting point for the most significant education of my life to date.
The transition to a Raw Food Diet
Without going through all the details, in essence Lucy decided to embark on a strict Vegan, Raw Food Diet, which would be assisted by a number of temporary detox processes.
It sounded like a tough road, but we had already experienced the alternative and that seemed to be tougher, and at least this offered some hope.
To me, the thought of her turning her back on many food choices seemed like a tough ask, but the thought of her doing that, and still preparing those foods for me, seemed a step too far, and clearly failure here was not an option.
I made the only choice I could logically make, and as a token of support embarked on the new raw food diet eating regime as well.
Many know of the found of the Raw Food Institute of Australia, Lucy's, history through the story of the Cafe she started in 2011 through her Raw Food cookbook, Kind Living Kitchen, or from the video Healing with raw food, but only those close to her know just how severe her symptoms once were, and how completely those symptoms have disappeared
For me it is more difficult to pin point the benefits of a total dietary and lifestyle change.
For now I will accept the absence of any ailments, excellent blood pressure, and seemingly avoiding the family curse as evidence that our choices are also working for me.
I chose a plant based raw food diet less as a preference for the food, and more a choice for better health.
Much like someone giving up smoking or alcohol, I had cravings for the carnivore lifestyle, and fell off the wagon occasionally in the early days, but every day that I didn't helped to bring me to a point where cravings for meat, sugar and fat are no longer a factor in my life. Lucy really helped encourage me to follow my raw food diet.
I am still known to look into our refrigerator and complain that there is little in there that I recognise as food, at which time Lucy pulls out all of that stuff, applies the raw food diet skills she has acquired, and in minutes my need for food, and taste has been satisfied.
Choosing a Raw Food diet makes sense but most of us will not stay the course unless it is easy, and tastes great. That's why Lucy, and Laura (our resident Nutritionist) created our Living Raw Food made Easy program. For less than 75 cents per day anyone can now reclaim their families health.
Along the way we have met and learned from some fabulous people.
I have already mentioned Don Tolman who pulled it all together for us, later came David Rafter and his partner Amanda, who personally opened my eyes to the massive global destruction our carnivorous lifestyle causes every day, and later still the chance to meet Dr. Gabriele Cousins, probably the most conscious medical doctor on the planet.
Along with Lucy, I have these forward thinking people to thank for an education that is improving my health every day, and which our adult children, living hundreds of kilometres away have now all chosen to follow.
Even if your family has no history of heart disease, stroke or cancer, the massive growth in type 2 diabetes and pre diabetes across the planet, (due almost entirely to eating habits), brings all of those into play, for all of us.
Today I instinctively recoil at the food offerings of the fast food giants, the carcinogenic soft drink suppliers, and see animals not as food, but as friends and worthy co inhabitants of our property and our planet.
The move to a Raw Food diet has been a transition in much more than eating.
On a daily basis , I don't so much choose Raw Food, I chose good health.
For men, carrying abdominal fat is an almost unavoidable result of todays animal based diets. It is also an accepted risk factor in all major killers of men,Heart disease, Stroke, Cancer (even Prostate cancer), and Diabetes.
A more connected, better educated and more conscious lifestyle, is a massive and unexpected benefit for me.
The advertising campaign says "every Cigarette is doing you damage", and few will argue.
The China study shows that every animal based meal is doing the same.
Each plant based meal you eat is a victory for your body, and the planet as a whole.
Written by Gary Clement, previously published at The Raw Food Institute of Australia.
Click here to learn about getting started on a raw food diet with a 21-day health boost program. Or, get certified as raw vegan culinary course to take your raw food diet to a new level!
---
Looking for some diet motivation strategies?
Check out iNLP Center's NLP Practitioner Certification Online training. You will learn how to increase your motivation to achieve your goals through simple, intuitive structured learning.